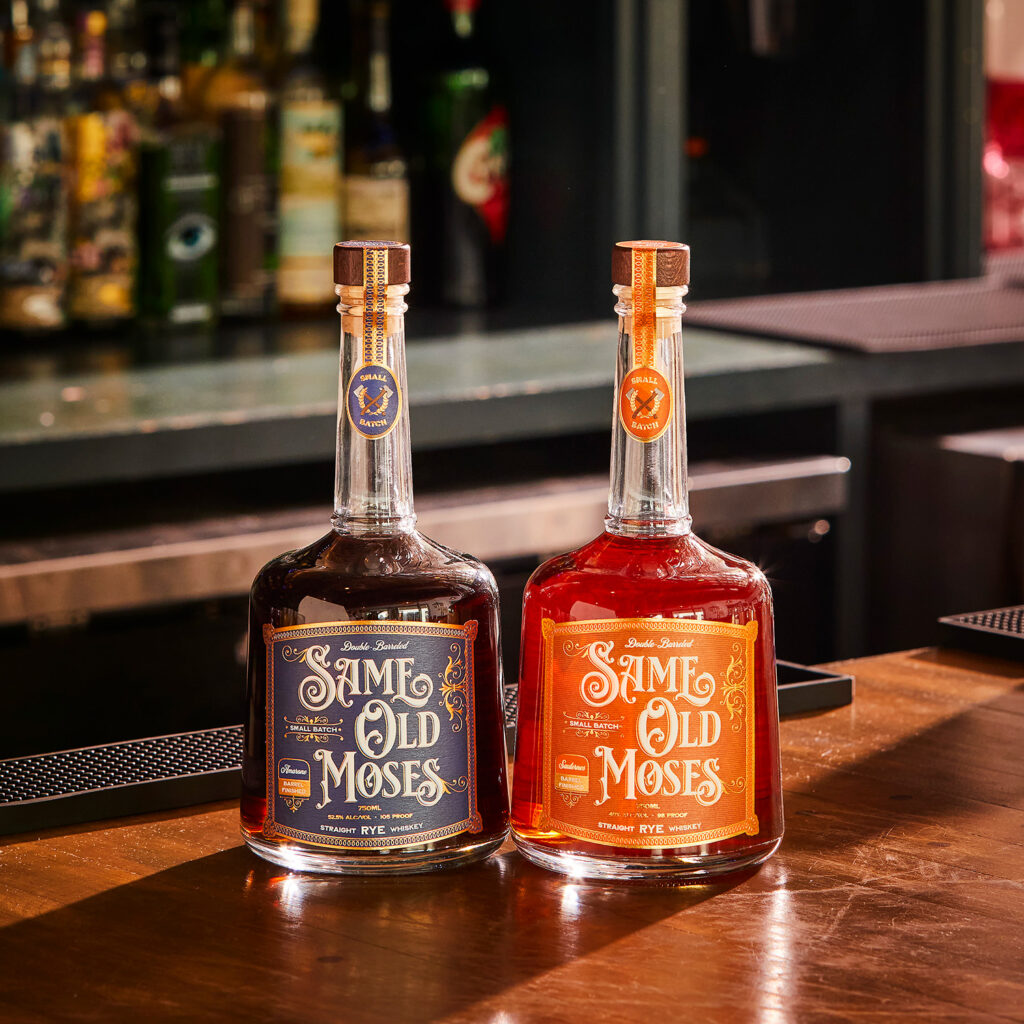 Guthrie, Oklahoma-based Wander Folk Spirits has announced two new specialty finishes to expand its celebrated Same Old Moses whiskey line. Same Old Moses bourbon and rye whiskies are crafted from Oklahoma-grown grains and aged at minimum three years in New American white oak barrels, then finished in unique secondary casks to incorporate the original flavors derived from the barrels. 
The two newest rye offerings are aged in both Sauternes (a sweet, French white wine) barrels and Amarone (a rich, Italian red wine) barrels. The Sauternes finished Rye Whiskey promises notes of white chocolate macadamia nuts with Meyer lemon, caramel apple, cinnamon and honey. While the rich Amarone finished Rye Whiskey carries notes of dark chocolate covered coffee beans with vanilla, preserved cherries, balsamic and tobacco.
"The unique flavors in these two whiskies are the perfect complement to a dinner or after-hours toast," said Derek Duty, director of sales and marketing. "The complexities in these whiskies are fantastically distinct, and we can't wait to have folks enjoy them around their tables this holiday season and beyond." 
In addition to the Same Old Moses Whiskies, Wander Folk Spirits produces the botanically inspired Garden Society line of products as well as the homegrown Prairie Wolf Spirits brand of liquors. To learn more about these brands and where to purchase them, visit Wander Folk Spirits.