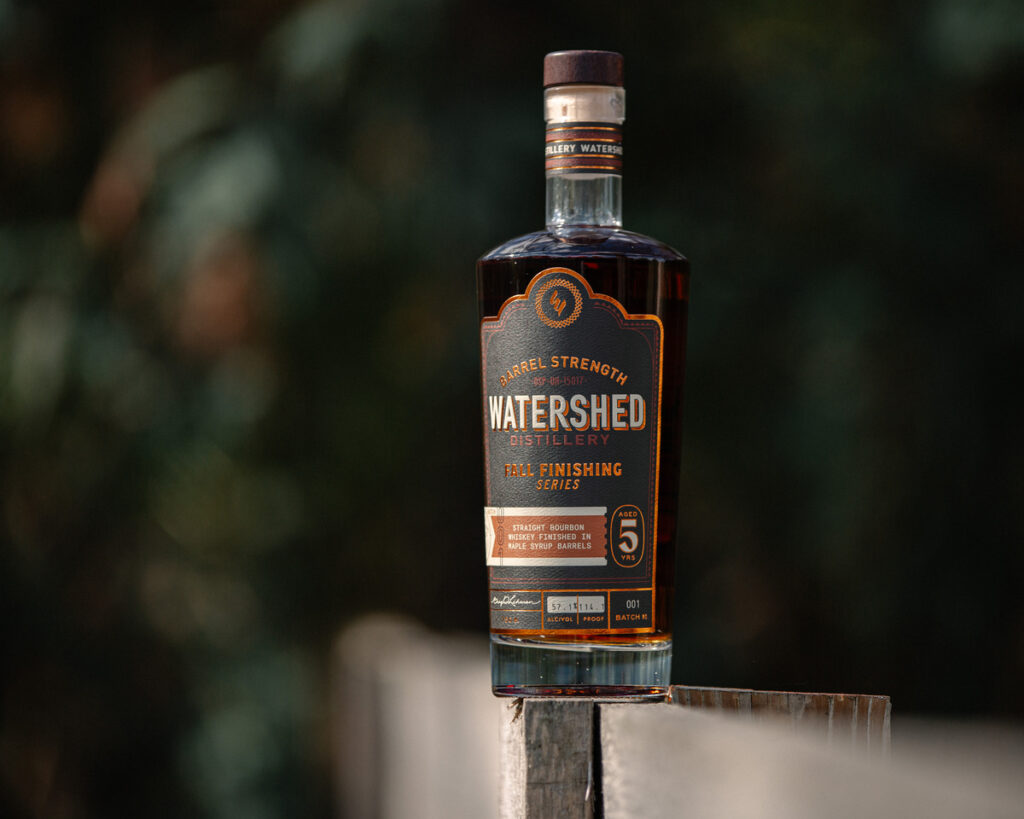 Watershed Distillery is launching another limited release bourbon in its Fall Finishing Series. On Dec. 2, Watershed Distillery Bourbon Finished in Maple Syrup Barrels—aged five years—will be available only at the Columbus, Ohio, distillery while supplies last.
Watershed Distillery's Fall Finishing Series is a series of handcrafted spirits and a celebration of the flavors inspired by autumn. This highly limited release straight bourbon whiskey is crafted by hand-selecting a small number of mature bourbons and then finishing them in Watershed's spent bourbon barrels that aged SweetWater's maple syrup before returning to the distillery as a final finishing cask.

"This release champions the life of the barrels used, as well as highlights the all-Ohio ingredients and businesses it took to bring it to fruition," shares Greg Lehman, founder of Watershed Distillery. "We were proud to retrace the trail of our bourbon barrels from Speyside Cooperage in Jackson, Ohio to Watershed to receive its bourbon barrel designation, up to SweetWater in Alliance, Ohio to meet maple, and finally back to Watershed to bring you this brand new expression."
Watershed Distillery Bourbon Finished in Maple Syrup Barrels is the first offering of its kind by the distiller. Bottled at 114.1 proof, tasting notes for this expression are as follows: caramel, toffee, vanilla, hint of maple. Suggested retail price is $79.99
For more information on Watershed Distillery and the Fall Finishing Series visit www.watersheddistillery.com.