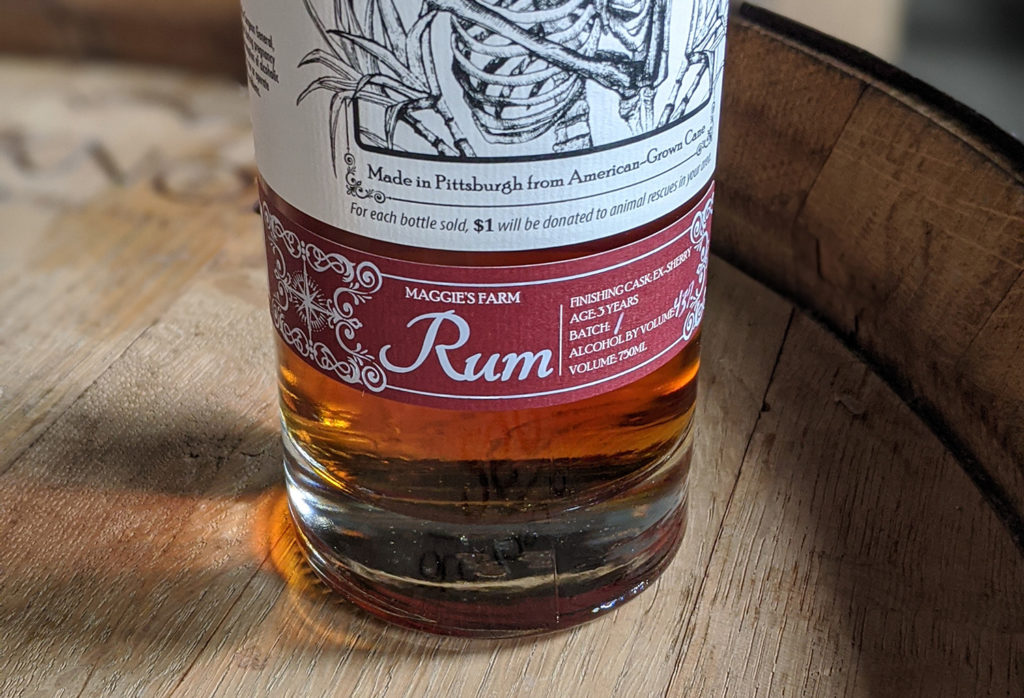 Allegheny Distilling, the Pittsburgh-based producer of Maggie's Farm Rum, is set to release Maggie's Farm Sherry Cask Rum, an aged rum finished in sherry casks, the first such rum among its core lineup.
After blending rums that were slowly proofed down in ex-rum casks during an aging period of three years, this blend is finished in Oloroso sherry butts creating an herbaceous sipping rum with no added sugar or coloring. Maggie's Farm rum is fermented from Louisiana turbinado sugar over 3-week periods and then pot-distilled in house. This first batch has been bottled at 86-proof straight from the cask. It will also be included in the distillery's pet rescue charity program which has donated over $22,000 to animal rescue organizations within in its distribution markets since 2018.
Maggie's Farm Sherry Cask Rum will be released in the Pennsylvania market on Black Friday of 2019 at a retail price of $50 per 750-mL bottle. It will then be made available to Allegheny Distilling's outside distribution markets beginning in early 2020.