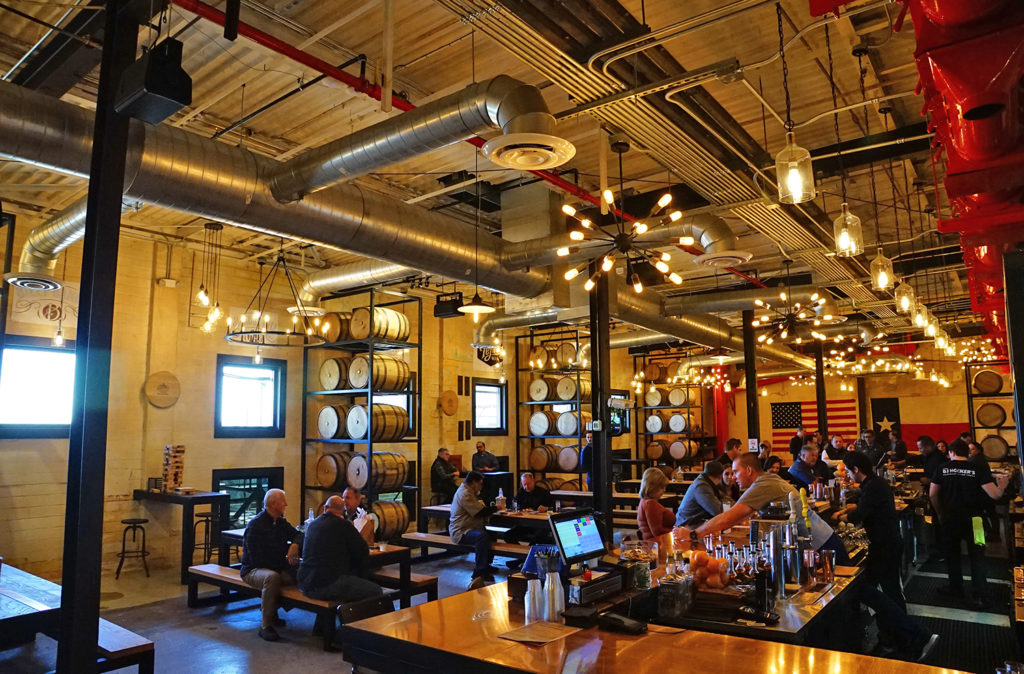 In a nod to its historic site at the long-time Uncle Ben's Rice silo and plant in Houston's East End business district, Gulf Coast Distillers has officially opened its tasting room named Ben's Den. The Grand Opening was Nov. 16. Ben's Den welcomes you to hang out, enjoy the historic ambiance of the tasting room, enjoy a cocktail, tour the distillery, book an event, or relax with your friends and family in the industrial paradise. Come see Texas' largest whiskey distillery!
Gulf Coast Distiller's historic East End silos, once stored with Uncle Ben's famous rice, is now repurposed to store locally farmed corn, rye, and barley, as well as green coffee beans. Texas bourbons and whiskeys are now continuously flowing through the distillation process at Gulf Coast Distillers, with the Houston-packaged spirits being delivered nationwide. Beer is not far away from being completed, in addition to gin trailing not far behind.
As a member of the Texas Whiskey Trail, the distillery and Ben's Den tasting room are located just east of downtown Houston, south of I-10, east off Lockwood Drive at 5610 Clinton Dr, Houston, TX 77020. Visitors to the tasting room will be able to enjoy Gulf Coast Distiller's wide-ranging product lines, including Giant Whiskey, BJ Hookers Vodka, Round Rock Vodka, Aldecoa Coffee, and gin and beer on the way!