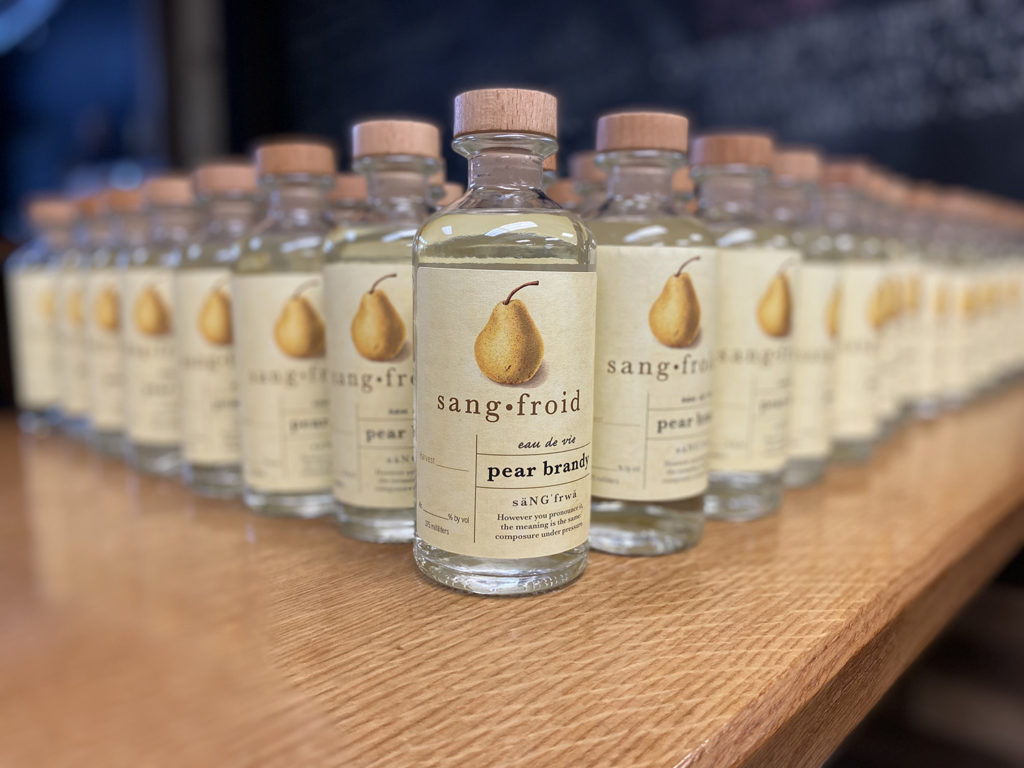 Sangfroid Distilling of Hyattsville, Maryland, today announced that its Pear Brandy—an un-aged, 87-proof eau de vie—is back and will be available this weekend, just in time for Thanksgiving.
Sangfroid used ripe, whole Bartlett pears grown on a farm in Pennsylvania about 120 miles from the distillery. Sangfroid crushed and fermented the pears, allowing the natural yeasts to ferment the pulp into a pear wine. Sangfroid then distills the pear wine twice in its alembic-style pot still. Then, Sangfroid made some very tight cuts on the distillate, capturing only the most fragrant and delicate character of those bright, fresh pears. 
Bottles will be available for purchase at Sangfroid this weekend, and on Wednesday, Nov. 27 from noon to 4 p.m. for any last minute spirits you may need before the holiday. Sangfroid will open back up for Small Business Saturday on Nov. 30 during its regular hours (1-5 p.m.).