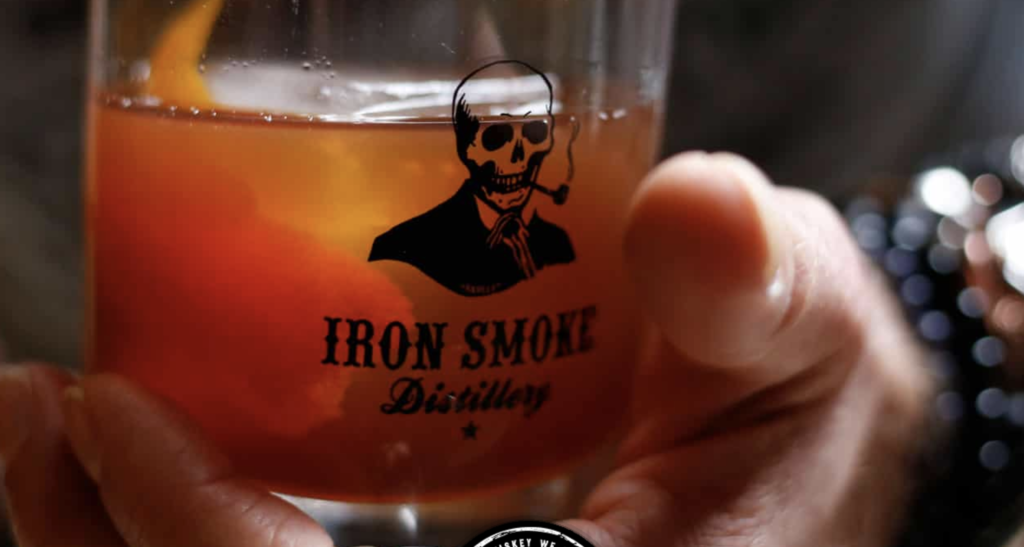 Iron Smoke Distillery is launching a new website aimed at helping out-of-work bartenders affected by the Coronavirus. SmokeOutCovid19.com will be a portal/host for instructional drink-making recipes and videos uploaded by bartenders and allow site visitors to donate directly to out-of-work bartenders and service industry workers.
Iron Smoke Distillery created the site in partnership with Managed Services Team as a way to offer support and assistance to people who have lost their livelihood during the difficult times created by the Coronavirus. The restaurant and beverage industry has been disproportionately hit as measures are implemented to reduce the risk and curb the spread of the virus. SmokeOutCovid19.com's mission is to help supplement lost income, perhaps teach people a new skill, and allow them to continue to enjoy one of life's best pleasures: a properly made cocktail.
CEO and Founder, Tommy Brunett says "To address the new catchphrase – 'We'll all get through this together' – we as a company wanted to create a united front of friends, families, regular guests and fans of each and everyone of these champions of the service industry to help support them in this time of desperate need for a financial life jacket. This will also be glorious for people who are stuck at home for awhile and need cocktail ideas as well."
Bartenders who are interested in participating can upload recipes and/or videos by making a free account and connect their Venmo or PayPal account to receive donations. All proceeds will go directly to the participating bartenders. Those looking to help can visit SmokeOutCovid19.com to look for drink recipes and videos and "tip their bartender" by donating to their individual page.