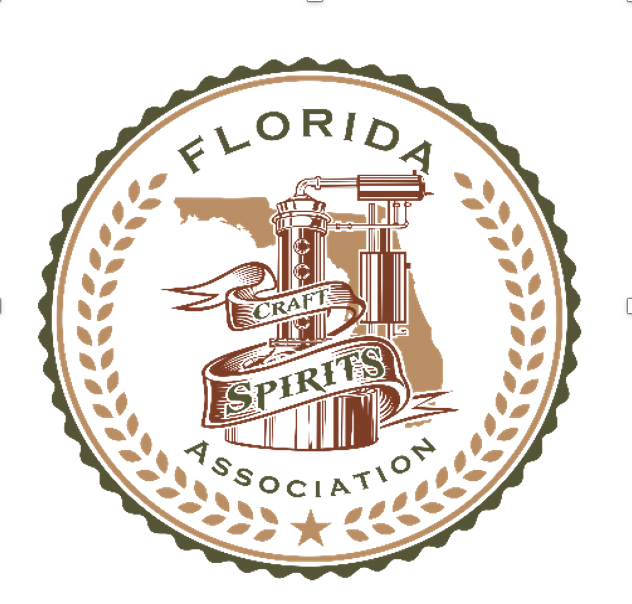 Raising Florida Spirits even during the most challenging of times, more than 40 Florida Craft Distillers have joined together for a common cause and have established the Florida Craft Spirits Association (FCSA). Fees for the membership-based organization range between $1,000 and $2,000 and benefits include access to unified industry-wide lobbying efforts at state and federal levels, public relations, media, industry-tailored education and training programs, state and national level mutual support, and more.  For a complete list of FCSA members across the state, please visit FloridaCraftSpirits.org.
The FCSA mission is to grow the market for Florida craft spirits through education, marketing and regulatory influence. Florida craft distilleries, along with other small businesses, are the epicenter of our state's economy and must have aggressive advocates in Tallahassee. The FCSA works with state and federal government decision-makers while informing the FCSA membership on new laws and agency rules. The FCSA also works closely with other industry organizations such as the Distilled Spirits Council of the United States, and the American Craft Spirits Association which is an extensive nationwide collaborative network of other state craft spirits associations and guilds.
As the unified voice of Florida distillers, FCSA is the "go-to" association for information about the distilling community. Internally, the members are a community of proud entrepreneurs with a passion for the art and alchemy of hand-crafting spirits who willingly share ideas to help launch, grow and sustain their livelihoods. The FCSA maintains a code of conduct, as well as standards of production, ensuring those who proudly display the badge represent the best of the industry. The FCSA works to grow the distilled spirits market through events and partnerships with associations and organizations at retail stores, on premise establishments, end consumers and the media – ultimately raising awareness of each individual hand-crafted spirit.
"Our organization has been in the works for quite some time and we are excited finally bring it to fruition," says David Cohen, inaugural FCSA President. "Our industry has never been more united and engaged to move craft distilling in Florida further."
Serving with Cohen of Manifest Distillery on the 2020-2021 Executive Leadership team: Vice President -Matt Armstrong, St. Petersburg Distillery; Treasurer – Matt Allen, Cerberus Distillery; Secretary – Jeremy Craig, Copper Bottom Distillery.