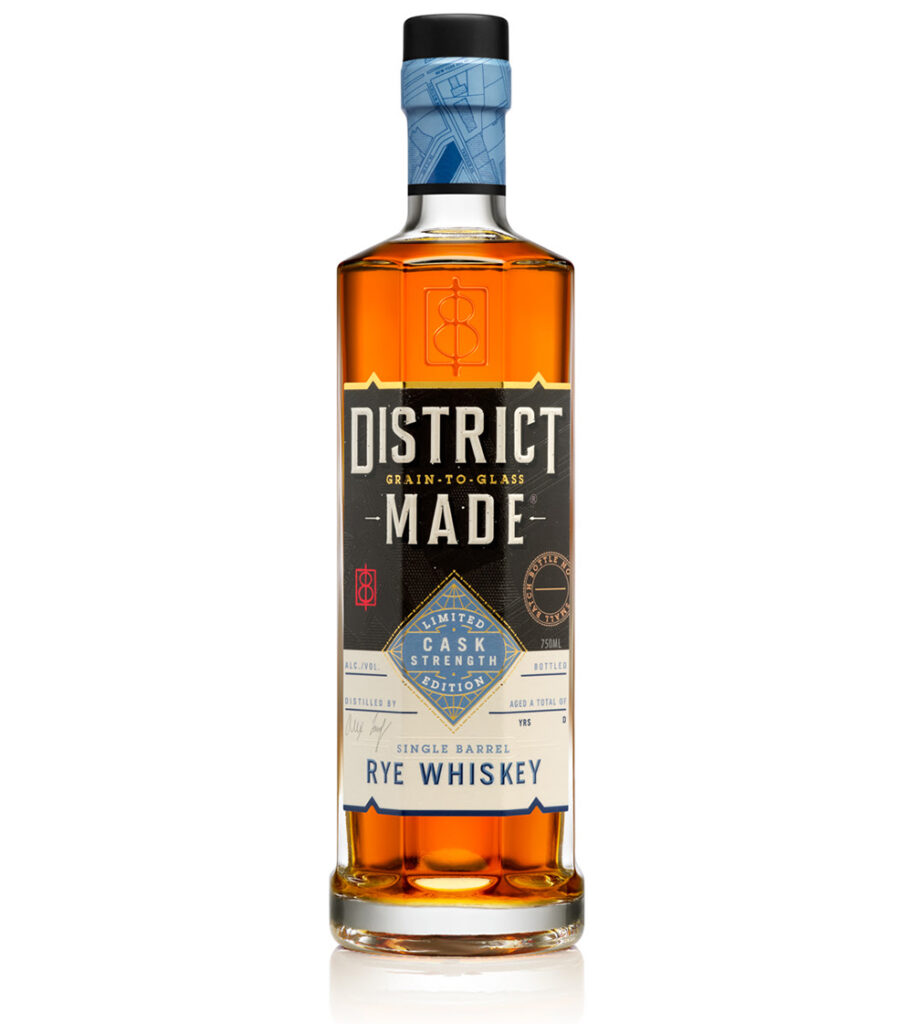 One Eight Distilling of Washington, D.C., recently announced the release of its inaugural batch of District Made Single Barrel Cask Strength Rye Whiskey.
Only 180 bottles of this whiskey are available.  Presales are underway now with bottles available for pickup on Friday.  Everyone who purchases a bottle will be invited to a Virtual Tasting with One Eight's distillery team on Sept. 25, during which time the distillery will discuss the intricacies of how this barrel was made, aged and selected at its peak flavor.  See additional details below.
District Made Single Barrel Rye Whiskey was crafted from a mash bill of 57% Virginia rye, 29% North Carolina malted rye and 14% Maryland corn. It was distilled grain-to-glass, barreled at 124.5 proof, and aged over five-and-half years in new American oak. It emerged from the barrel at a powerful yet smooth 132.2 proof. It is the first cask strength single barrel rye whiskey distilled and bottled in Washington, D.C., and the oldest whiskey yet released in One Eight Distilling's District Made grain-to-glass portfolio. As with the Bottled-in-Bond Rye Whiskey, these single barrel releases are available at the distillery only. 
The nose is full of notes from the high malted rye content of the original mash bill, including toasted almonds and marmalade. On tasting, the assertive flavor of cinnamon candies and molasses greets the sipper before receding into sweeter notes of candied orange peel and creme caramel. The finish is long and complex with flavors of spiced baklava, leather and licorice.