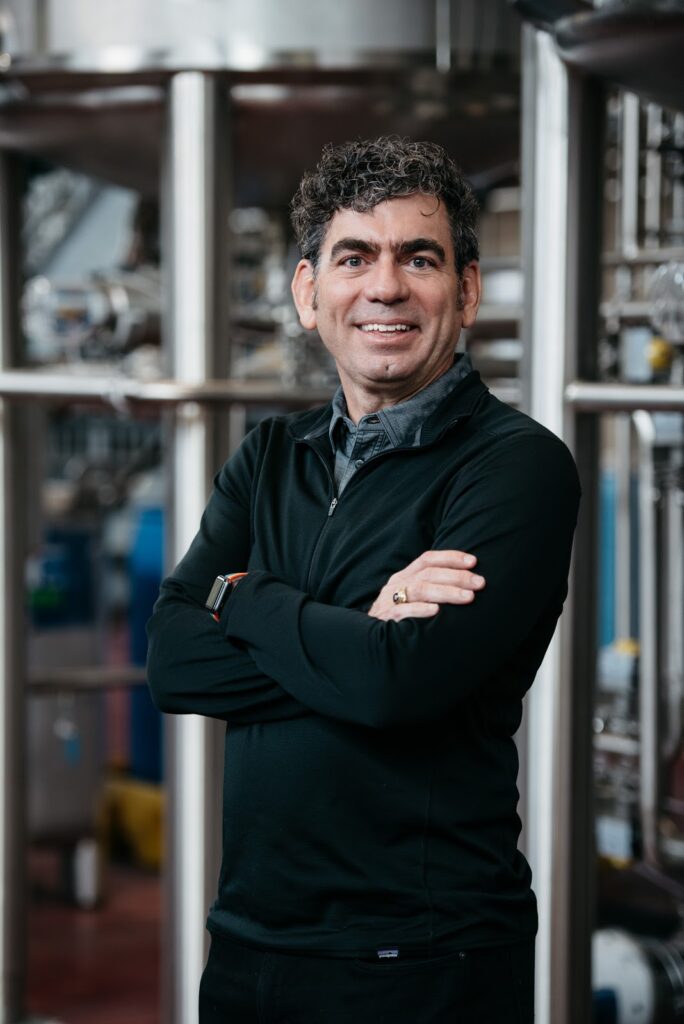 T. Kent Cheeseman, Jr., long-time V.P. of Operations for High West Distillery in Park City, Utah, has been hired as CEO by Hamilton Distillers Group, Inc., makers of Whiskey Del Bac. The company was launched in 2011 by the father/daughter team of Stephen and Amanda Paul. In January of this year, the company's Board of Directors saw the need to bring in a CEO with broad experience in the craft distilling industry.
"Amanda and I had realized the company had grown in complexity beyond our industry experience and managerial skills. Kent brings so much experience and sensitivity to the table" said Stephen, president of the board. "We're still heavily involved in running the distillery, and we have great admiration for his perspective and management style. We work so well together."
A graduate of the United States Military Academy at West Point, Cheeseman served as a U.S. Army officer in a combat tour in Operations Desert Shield/Storm, which began the 30-year executive and leadership career he brings to Whiskey Del Bac. With executive experience in numerous industries, he spent eight years leading High West Distillery's operations during meteoric growth that led to High West's sale to Constellation Brands in 2016.
"When I studied the quality and culture the Pauls had achieved I was hooked." said Cheeseman. "Authenticity is an oft misused term, but Whiskey Del Bac has it in spades. Stephen and Amanda, along with the Del Bac team, past and present, have crafted a truly unique and original American Single Malt family of whiskeys that speak to their origins in the American Southwest. I am privileged to have the opportunity to continue building upon this un-sourced, own-make legacy and am excited for the future."
As an American single-malt whiskey, Del Bac has gained a reputation for its regional characteristics borne of the Desert Southwest. One of only a handful of distilleries to malt its own barley, its use of mesquite smoke to dry malt was the brainchild that inspired its founding. Del Bac is sold in 17 states, has won numerous prestigious awards and has garnered voluminous amounts of national and regional press and accolades.
"The pandemic has had its impact and will delay some of our plans, but it is a testament to the spirit of Arizona and the American West that we've seen such strong local sales, ensuring we can endure these challenging times," said Cheeseman. "The focus is to grow our Arizona foundation, then expand our national footprint off an already strong base. As the country recovers, we'll be ready to support the desire for lovers of American craft whiskey to celebrate our collective resolve with a dram or two of our award-winning American single malts."