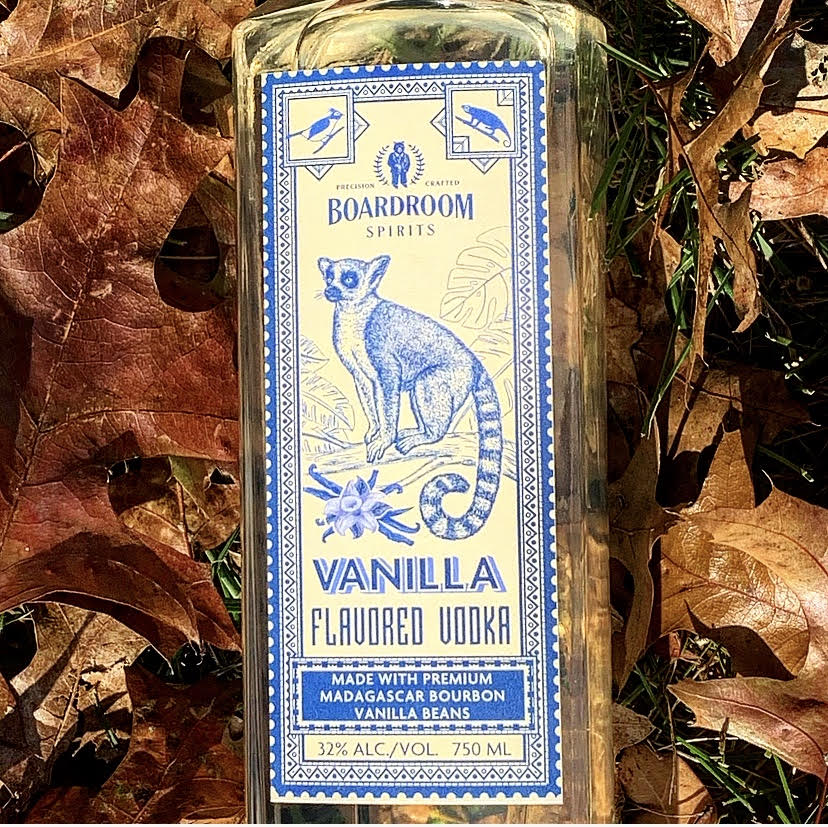 Boardroom Spirits, the award-winning Lansdale, Pennsylvania-based craft distiller, is expanding its portfolio with three new offerings to coincide with National Vodka Day on October 4. Vanilla Vodka [$26.99], and two vodka-based ready-to-drink bottled cocktails the Blueberry Blush [$38.00] and the Spiced Vanilla Peartini [$38.00] will be added. All three products, in addition to all of the distillery's spirits and ready-to-drink cocktails, are available on Boardroom's online store for pick-up, local delivery (including Philadelphia) and can be shipped throughout Pennsylvania.
The cocktail expansion augments a wide portfolio of seasonal and year-round signature drinks, while the vanilla vodka launch builds on Boardroom's success in the flavored vodka category, using real ingredients.

Bottled at 64 proof Vanilla Vodka is produced using Boardroom's signature premium vodka. Similar to all Boardroom products, it is infused with only natural, real ingredients such as flavorful Madagascar bourbon vanilla beans and a hint of cane sugar for balance. Packaged in a 750-mL bottle, which roughly equates to 8-10 servings, the Blueberry Blush marries the spicy and warm notes of cardamom with sweet, juicy, blueberries paired with their award-winning signature FRESH Citrus Vodka and lime juice. The spiced Vanilla Peartini, also in a 750-mL bottle, is made with Boardroom's premium vodka, Madagascar bourbon vanilla beans, nutmeg, Sri Lankan Ceylon cinnamon, cloves and lemon juice.
"Boardroom Spirits flagship product is our premium, precision-crafted vodka and we are excited to add Vanilla Vodka, another all-natural flavor to our product portfolio," said Marat Mamedov, co-owner of Boardroom Spirits. "We always pride ourselves on sourcing the finest ingredients for a well-balanced, delicious and memorable experience."