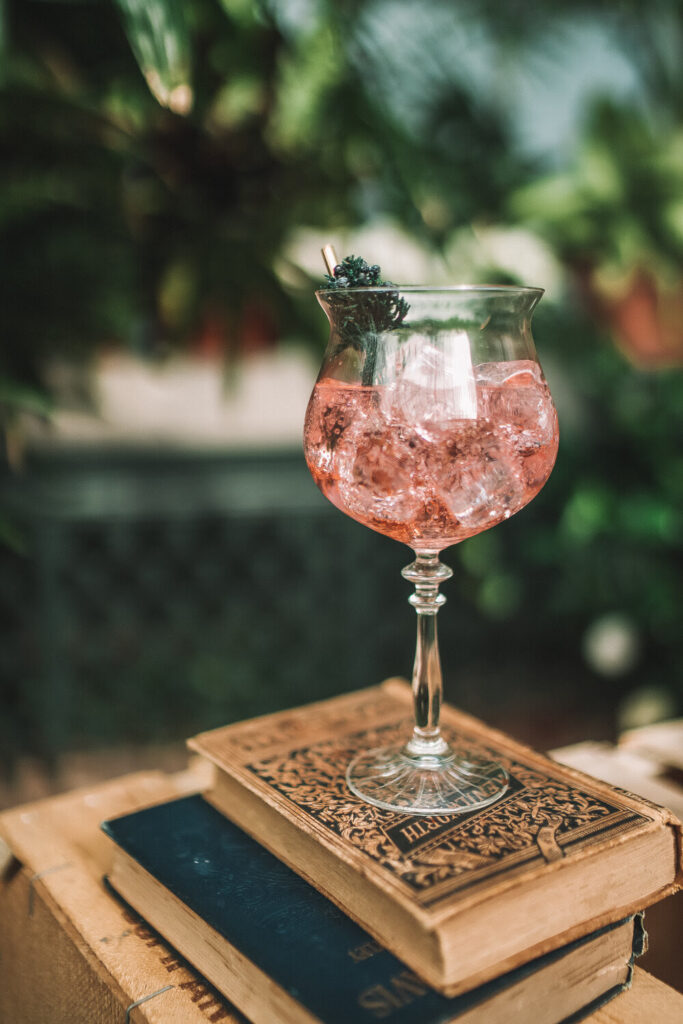 Asheville, North Carolina-based Chemist Spirits last week released the second edition of its Conservatory Rose Gin, a collaboration with Asheville's Biltmore Winery. 
After selling out of last year's batch in eight days, this year's release is met with an even higher demand and is set to sell out just as quickly. This collaborative spirit starts with Chemist Spirits' signature American Gin, aged to refinement in red wine soaked oak barrels from Biltmore's award winning wine program. To preserve peak freshness of this limited small batch gin, hand plucked rose petals from Biltmore's Conservatory Rose Garden were infused into this barreled rested spirit just days before its bottling.
"Intrigued by the elegance and romance, our family has spent countless hours and nearly every weekend exploring the remarkable offerings of the estate." says Danielle Donaldson, "Chemist" of Chemist Spirits.
Possessing a subtle pink hue from the wine barrel, it features sweet nuances of pink & white rose, lemon cream, vanilla, ripe strawberry, and grapefruit peel—finishing with a mouthfeel that is both refreshing and velvety smooth. The gin was released June 22 aand is available at Chemist's apothecary-inspired South Slope Tasting Room, and for a limited time in several exclusive hand-crafted cocktails featured at select Biltmore restaurants, and Chemist's prohibition themed cocktail lounge, Antidote.
"From the first step on the property you are immediately immersed in remarkable architecture, a lush landscape, and a rich family history…it was clear from day one, our two companies paired perfectly in our shared values and spirit…" says Debbie Word, Danielle's mother, founder and owner of Chemist Spirits, "We too are a family driven company, and in addition to my own personal love of preserving historic architecture, I also had a long career as a landscape architect solely due to Frederick Law Olmsted who designed, amongst many things, the breathtaking landscape of Biltmore Estate. We knew pairing Biltmore's award winning wine was the perfect path to blending our two families and passions, we couldn't wait to propose the collaboration."