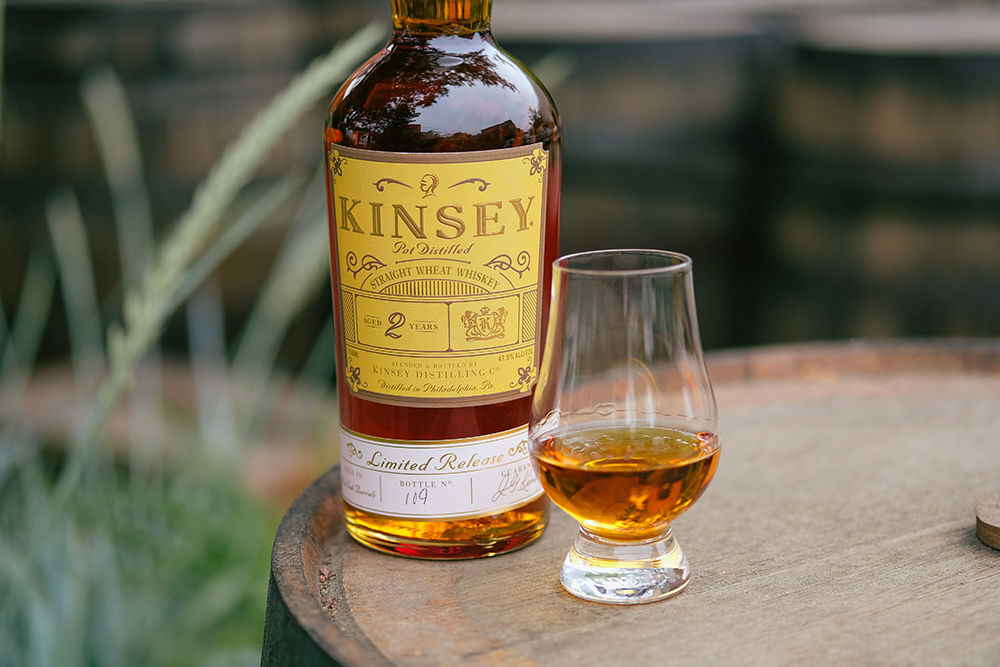 Philadelphia-based New Liberty Distillery is thrilled to formally announce the release of two new premium spirits to the Kinsey brand: Effective immediately, Kinsey Pot Distilled Straight Wheat Whiskey and Kinsey Chardonnay Cask Whiskey, part of a series of wine-finished Kinsey products, are available for purchase in the distillery's robust retail space, as well as online to ship statewide across Pennsylvania. 
Since its establishment in 2014, New Liberty Distillery has been championing the revitalization of Pennsylvania whiskey, and with the addition of the Kinsey Pot Distilled Straight Wheat Whiskey and Kinsey Chardonnay Cask Whiskey, the distillery adds two more gems to the historic Kinsey crown.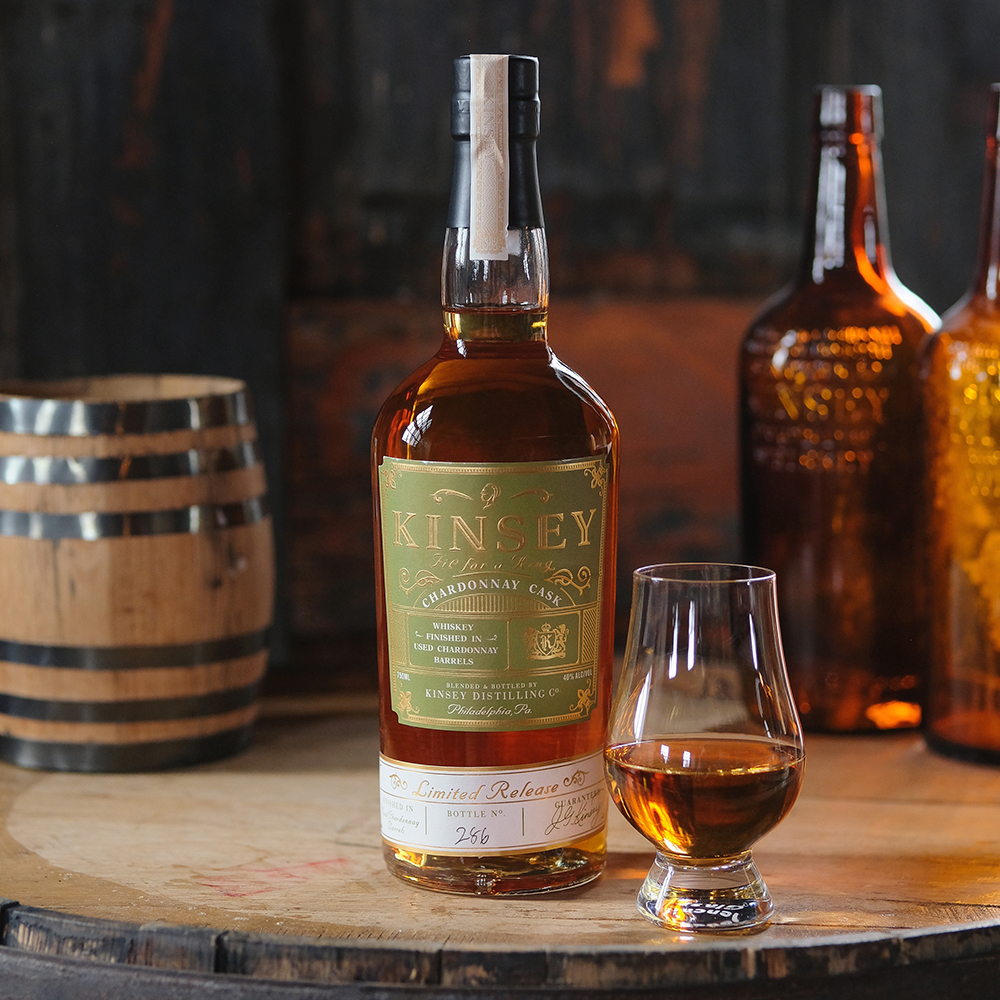 Founder, master distiller and industry vet Robert Cassell spoke to the significance of the new releases, saying in a press release, "Few are aware that the state of Pennsylvania is credited with producing the nation's first whiskey brands, but we want to change that. By expanding our robust catalogue of craft spirits, especially our whiskies, we're hoping to introduce casual sippers and bourbon nerds alike to the rich history that the Kinsey brand has to offer."
See below for details and tasting notes on these coveted new releases.
KINSEY POT DISTILLED STRAIGHT WHEAT WHISKEY ($39.99, 750 mL) — Pot distilled and aged for two years in highly seasoned new char American oak barrels, this spirit rings in at 95 proof and carries notes of saw dust, leather, dried spice, cardamom, carraway, and anise on the nose, giving way to a round mouthfeel and notes of black tea. The spirit, made with 73% wheat and 27% malted barley, has a long finish that bears traces of sweet florals and fruit.
KINSEY CHARDONNAY CASK WHISKEY ($49.99, 750 mL) — The story of this limited release Kinsey spirit began in Meursault, France, where a barrel of the finest French wine was sourced and shipped to Philadelphia to be filled with New Liberty Distillery's Kinsey American Whiskey. The result is a light bodied whiskey finished in Chardonnay barrels with notes of oak, caramel, and crisp autumn apples. On the nose, the 80- proof spirit delivers a fascinating mix of aromas including florals, shortbread, apple and citrus. The base of is comprised Kinsey American 4-Year Whiskey aged in Californian Chardonnay barrels for approximately 1 year, with a mash bill of 99% corn and 1% malted barley.
Both spirits, as well as the full Kinsey lineup and other noted spirits from New Liberty Distillery including the Bloody Butcher Bourbon, are available to sip in the newly re-opened Cocktail Courtyard at the distillery, as well as available for purchase in the on-site retail space and online to ship across the state of Pennsylvania.