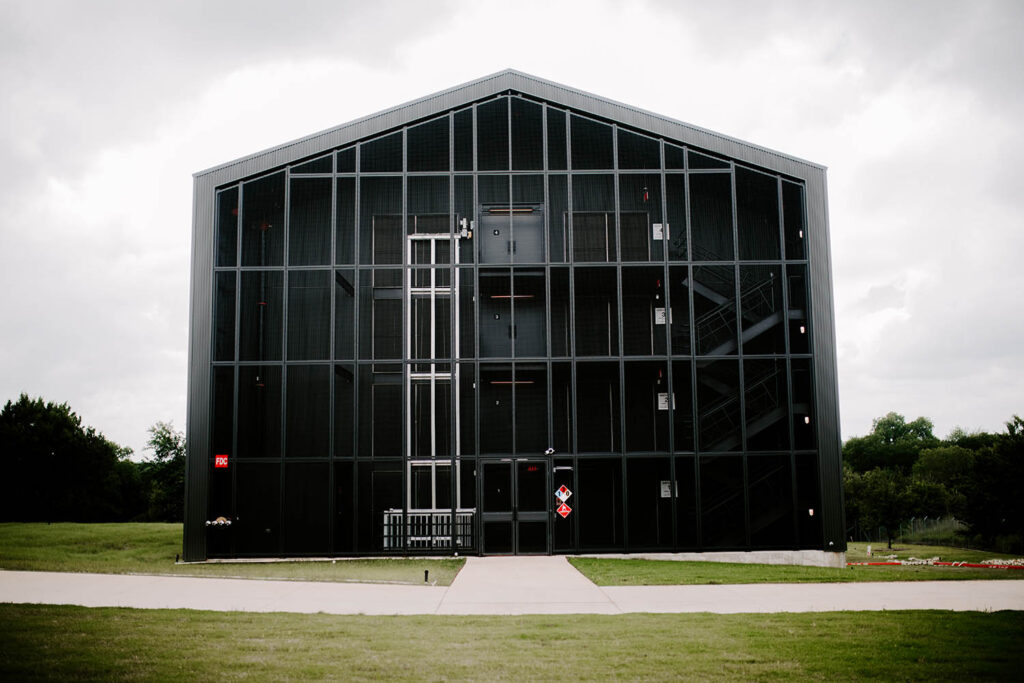 Fierce Whiskers Distillery of Austin, Texas, has announced its grand opening on Sept. 25. A project in development since 2015, Fierce Whiskers is helmed by co-founders and native Texans Tri Vo and Tim Penney. Fierce Whiskers began distilling its first batches of straight rye and straight bourbon whiskey in September 2020, with the goal to release the Fierce Whiskers Straight Rye by 2023 and a premium four-year-aged Straight Bourbon by 2024, as well as plans for a highly exclusive single malt. Located at 5333 Fleming Ct, Austin, TX 78744, the modern tasting room will offer a cocktail program made with the unaged, new-make whiskey, along with craft gin, rum and agave spirits distilled in-house. The public is invited to celebrate at the grand opening event on Saturday, September 25 at 6 p.m., free with RSVP. Fierce Whiskers Distillery will be open from 4 p.m. to 10 p.m. on Thursdays and Sundays, 4 p.m. to midnight on Fridays, and 12 p.m. to midnight on Saturdays. 
The name for the distillery comes from an 1849 quote from 19th President of the United States Rutherford B. Hayes: "Austin is an inconsiderable village with large expectations…full of discharged 'Rangers'…costumes of every variety…Fierce whiskers, gaming, and drinking very abounding in all quarters." The quote comes from a journal entry on Hayes' visit to Texas on February 18, 1849, and can be found in The Life of Rutherford Birchard Hayes, Nineteenth President of the United States, by author Charles Williams. 
The name pays homage to Austin's authentic and sometimes peculiar spirit, a place where pioneers find success and brilliance through time and stubborn perseverance. With a ruthless commitment to quality and its Texas Tight Cut—the tightest cut possible—Fierce Whiskers is out to prove that a truly great American whiskey can come from an unexpected place. The integrity of the whiskey and uncompromising quality are at the forefront, which is why Fierce Whiskers is aging its product longer than what's typical of a new distillery. In addition to the new-make whiskey, Fierce Whiskers is distilling small batches of gin, agave spirits and rum in-house, all for exclusive use as part of the tasting room's craft cocktail program. 
"Our goal is to embrace tradition from a modern perspective. We are using the best ingredients and combining them with a data-driven approach to ensure that each barrel produced exceeds standards and delivers the finest product," said Tri Vo, Fierce Whiskers co-founder, in a press release. "We've built Fierce Whiskers from the ground up, and we're willing to wait a little longer so that our customers can taste only the very best of what our craft distillery has to offer. We can't think of a better place to start this endeavor and are excited to celebrate every step of this process with fellow Austinites."
"We are proud of our new-make product but know that it's destined to be a better product in a few years. Thus, we made the difficult decision to not sell any bottles until we're certain it's truly ready and representative of our steadfast commitment to quality," said Tim Penney, Fierce Whiskers co-founder.
The integrity of the whiskey is everything at Fierce Whiskers and drives the brand's emphasis on key pillars of transparency in production, respect for sustainability, and unwavering authenticity. Fierce Whiskers is proud to produce spirits from an all-in-house process and has invested in a state-of-the-art sustainable production facility, with a copper pot still from renowned Vendome Copper and Brass Works out of Louisville at the center of it all. The five-story bonded rickhouse, a traditional structure in the spirits-aging process, is equipped with a non-traditional feature—large louvers, or metal slats that can open, close, or be set at an angle to catch and direct wind, allowing for both more creative control and harnessing the stubborn Texas climate.⁠
Though the focus is always on producing the best quality whiskey around, Fierce Whiskers stays deeply rooted in the community and keeps a constant eye on its environmental impact. This intention is evident in every step of the process—99 percent of grains are sourced from near Amarillo, and spent grain is donated to local livestock farmers to repurpose as feed. This supports the company's efforts to reduce waste and invest in a circular economy, a concept that is regenerative by design and aims to limit growth from the consumption of finite resources. Additionally, Fierce Whiskers sources white oak barrels from ISC, which ensures that every inch of the sustainably harvested log is utilized during production. The distillery is also equipped with high-efficiency equipment as well as on-site solar panels to cover a portion of the facilities' energy use. 
Fierce Whiskers' destination distillery is located in southeast Austin, just a short drive from downtown. The architecture of the distillery, modern tasting room, and a five-story rickhouse was designed in collaboration with Texas-based architecture firm Overland and Brand Bureau, part of the AvroKO Group. Fierce Whiskers marks the first Texas project for the award-winning global collective. Fierce Whiskers' modern tasting room offers a respite of accessible luxury, with soaring ceilings, industrial wood and metal materials, hues of indigo, cognac, and brass, and a window into the production facility and the monumental copper still.
In addition to providing an outpost for whiskey aficionados, the sprawling grounds offer ample shaded outdoor space, picnic tables for gatherings, and will host events, live music, screenings, and more. The distillery will also be home to a new food truck, Char ATX, offering a menu of chargrilled meats and vegetables by Chef Chris Burnett.
Fierce Whiskers is inviting whiskey novices and connoisseurs alike to celebrate the grand opening at a free-with-RSVP event on Saturday, September 25 at 6 p.m. In addition to tours and experiencing the bar program, guests will enjoy music and food. Additional event details will be shared at a later time.
For whiskey fanatics, Fierce Whiskers is now offering two memberships with exclusive content and opportunities to become part of the whiskey's evolution to the final product: The Cut and Barrel Club. The Cut offers members additional avenues of engagement with the brand, including first access to free events, like the grand-opening celebration, an exclusive t-shirt, regular spirit samples by mail or pick up at the tasting room, and premium newsletter content, all covered by a $50 annual membership fee. 
Barrel Club is a premium membership that includes invitations to private events and pairing dinners, quarterly private tastings with the head distiller, and a 20 percent discount at the tasting room for the member and up to four guests. Barrel Club members will also receive exclusive merchandise, a copper bar kit and bag welcome gift, and a special branded bottle and bottling experience. A Barrel Club membership is $1,000 for the first year with an annual renewal fee of $250. Guests who RSVP to the grand opening event will be automatically entered in a raffle to win a free one-year Barrel Club membership.
Co-founders Vo and Penney are native Texans and Asian-American entrepreneurs with backgrounds in the energy field. Vo, who holds a degree in finance from the University of Texas McCombs School of Business and an MFA in industrial design from Parsons School for Design, combines nearly a decade of experience in pragmatic climate solutions for businesses as president of CarbonBetter with an eye for design to lead company management, logistics, and marketing. Penney, a Sam Houston State BBA in finance graduate, has over 15 years of experience running large-scale projects from concept and funding to deployment. Penney handles the distillery's operations, technology, and company finance. Longtime collaborators—their first business together was in high school—Vo and Penney are proud to put forth a local grain-to-glass Austin distillery that is among a small percentage of minority-owned distilleries in the United States.
For more information about Fierce Whiskers, visit www.fiercewhiskers.com or follow on Twitter, Instagram, and Facebook under @fiercewhiskers.