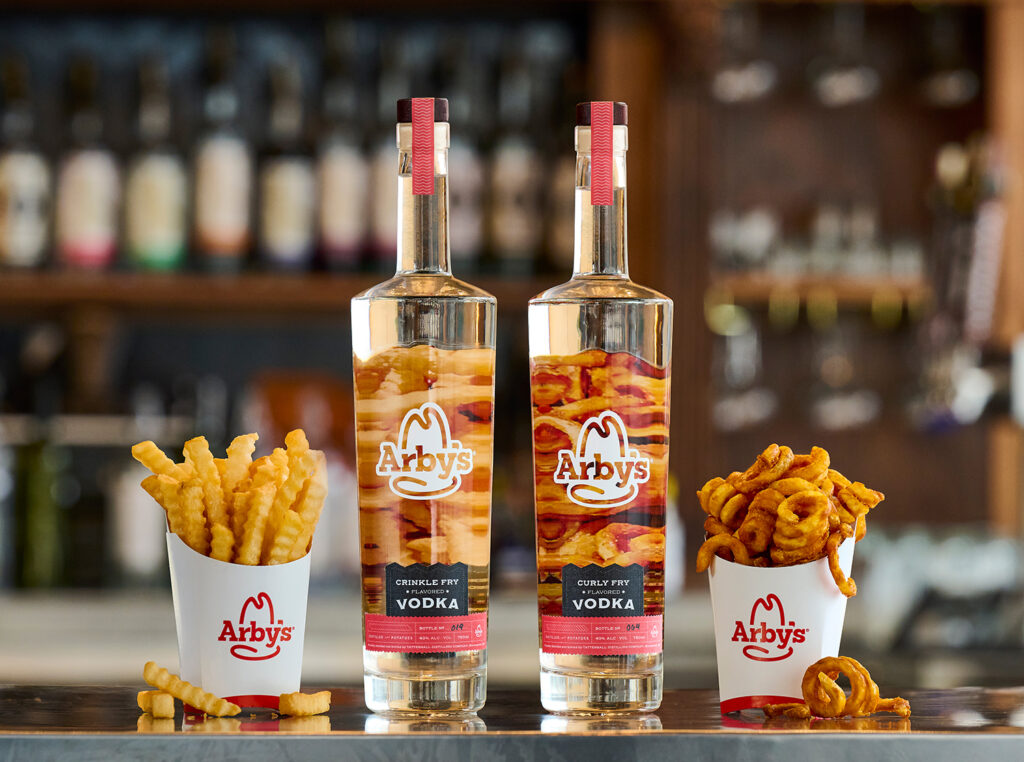 In a marriage of fast food and craft spirits, Arby's has teamed up with Minneapolis-based Tattersall Distilling for an upcoming release of two limited-edition vodkas: Arby's Curly Fry Flavored Vodka and Arby's Crinkle Fry Flavored Vodka.
The 80-proof potato-based vodkas will be available for purchase on arbysvodka.com at noon on Nov. 18, with a second batch on Nov. 22. The retail price of each bottle is $59.99.
Tattersall co-founder and chief officer Jon Kreidler told Twin Cities Business that the Crinkle Fry Flavored Vodka is flavored with Kosher salt and sugar, while the Curly Fry Flavored Vodka is flavored with cayenne, paprika, onion and black pepper.
Kreidler also told Twin Cities Business that Arby's approached the distillery and "wanted to do something unique to announce their new crinkle fries," and added that the project is a limited-term engagement. "The bottles are extremely limited," Kreidler said. "We have a couple more [partnerships] in the works that we are extremely excited about and will hopefully become a part of our ongoing portfolio of spirits. … We're hoping to have more information out publicly this winter and think our local supporters will be very excited about them."