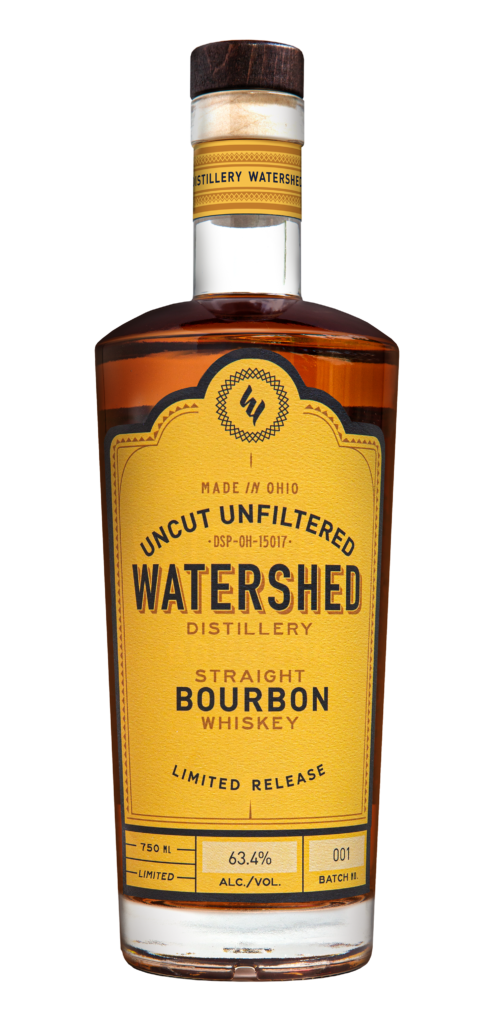 Watershed Distillery of Columbus, Ohio, will host its first ever BourbonFest on Saturday, April 22. The festival will feature cocktails, food, live music and the debut of a rare new bourbon offering, Watershed Distillery Uncut Unfiltered Bourbon. A limited number of BourbonFest tickets are on sale now online, and bottles of Uncut Unfiltered can be pre-purchased. The festival will take place from 6 p.m. to 10 p.m. at the distillery, located at 1145 Chesapeake Ave, Columbus, Ohio 43212.

BourbonFest guests are invited to gather with friends to enjoy live music from Angela Perley and Year of the Buffalo as well as food and cocktails from Watershed Kitchen + Bar. Tickets cost $30 per person and include three $10 food/beverage tickets which can each be redeemed for a cocktail or food item like Bourbon Glazed Baby Back Ribs and Root Veggie Sandos. Other festival activities include build your own bourbon flights, product sampling, guided bourbon tours and a Watershed Distillery Bourbon 101 class.
Watershed Distillery Uncut Unfiltered is an exclusive release slated to be unveiled at BourbonFest. This rare bourbon spends over four years in char-five Ohio-made barrels until it is ready to be bottled without added water or filtration. Each bottle remains as it was in the barrel – untouched, unbothered, uncut and unfiltered. Limited bottles are available for pre-purchase now while supplies last. The 750 ml bottles (63.4% alc/vol) retail for $69.99. Bottles can be pre-purchased and will be available for pick-up at Watershed Distillery's bottle shop April 22 through May 4.
"Bourbon is best enjoyed with family and friends, and BourbonFest provides a new way to come together, have fun and sip some delicious bourbons," said Greg Lehman, Watershed founder and CEO. "What started as a very patient journey with bourbon in 2010, has evolved into a real passion for Watershed. We are incredibly proud of the bourbons we produce today and how we have refined our craft over the years. We can't wait to see what people think of our Uncut Unfiltered releasing at the event."
Limited tickets are available for this inaugural festival and can be purchased online only. Tickets will not be available the day of at the door. Ticket holders must be 21 years of age or older.
At 3 p.m. on April 22, a portion of Chesapeake Avenue will be closed to through traffic and very limited on-site parking will be available so carpooling and ride-share transportation is encouraged.