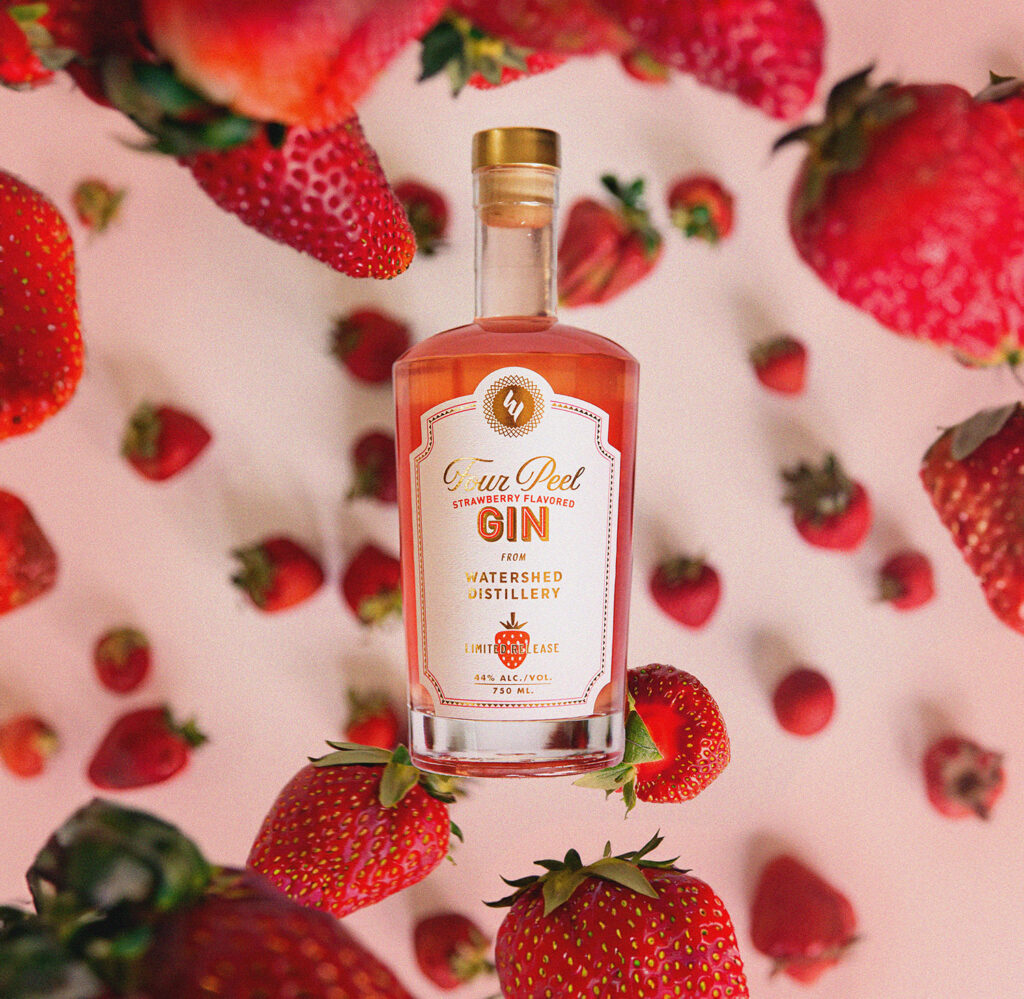 Columbus, Ohio-based Watershed Distillery is relaunching its Four Peel Strawberry Gin this summer with expanded distribution. This seasonal favorite, released last year and sold only at the distillery and in select few liquor stores, is now available in Ohio, Georgia and Michigan.
Four Peel Strawberry Gin starts with the original citrus-forward Four Peel Gin and is then infused with sun ripened Ohio strawberries harvested at the peak of freshness. The pairing of red summer strawberries and crisp, bright citrus peels makes for an unparalleled cocktail or sipping experience. 
"In celebration of long summer days, we created Four Peel Strawberry Gin," shares Greg Lehman, founder and CEO of Watershed Distillery. "It tastes like summer in a bottle and brings me back to warm, sunny days lounging in my backyard eating berries picked fresh from the garden. But, just like summer, Four Peel Strawberry Gin is only here for a season and when it's gone, it's gone!"
Four Peel Strawberry Gin is available at Watershed Distillery and at select liquor stores in Ohio, Georgia and Michigan, and available for purchase online through Wood's Wholesale and can be shipped to many states where legally permitted. At this time, it is not legal to ship spirits into or out of Ohio. Bottled in 750 ml bottles at 44% alc/vol, price may vary by state. 
For recipes featuring Four Peel Strawberry Gin and to find a bottle near you, please visit www.watersheddistillery.com.