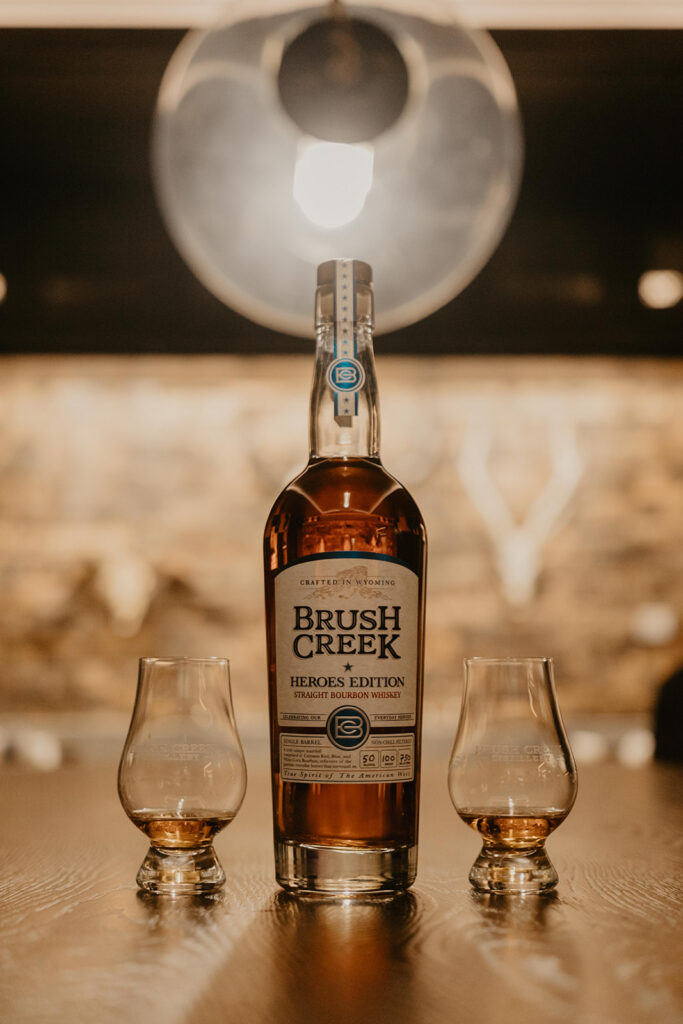 Brush Creek Distillery of Saratoga, Wyoming, has unveiled its inaugural batch of Heroes Edition Straight Bourbon Whiskey.
This single barrel selection of straight bourbon whiskeys celebrates the everyday heroes of yesterday, today and tomorrow that surround us.
This product is a well-matured blend of crimson red, blue and white corn bourbon born and matured in Indiana, and further rested at Brush Creek along Wyoming's majestic elevated western frontier. The flavors result in a truly patriotic composition, reflective of the distillery's love of country and the American West, and pair perfectly with a barbecue.
Brush Creek Ranch, which shares property with Brush Creek Distillery, is hosting its iconic annual July 4th Independence Week Celebration July 2-9. This Wild West Week includes the Annual Independence Day Rodeo; Farm-to-Table Dinner at the Cheyenne Club; live entertainment including dueling pianos and music by Burn it Blue; a Cow Lot Hat Experience; "Fire in the Sky" 4th of July fireworks show; Stars & Stripes Creekside Cookout; and the headliner of the week, a concert featuring chart-topping country singer-songwriter John King.