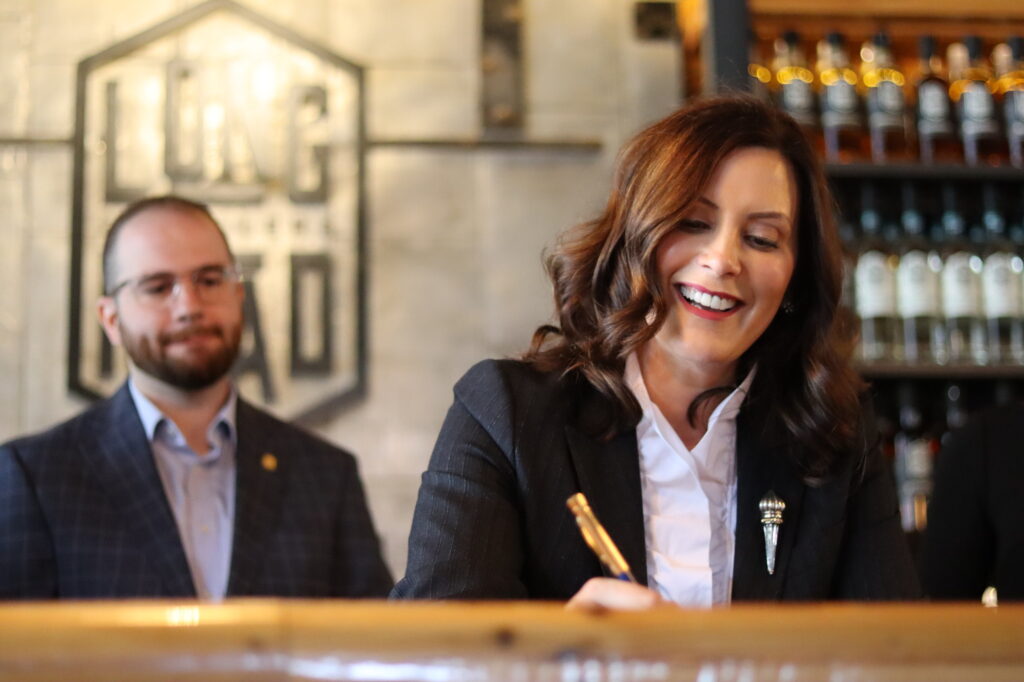 Michigan Gov. Gretchen Whitmer on Monday signed legislation that will make it easier for distillers and retailers to distribute and sell canned cocktails. The legislation allows distillers to sell canned cocktails up to 13.5% ABV, up from 10%. It also reduces the tax on mixed spirits from 48 cents to 30 cents per liter.
Whitmer signed the legislation at Long Road Distillers in Grand Rapids.
"This is a great example of bipartisan legislation that will create jobs and help our small businesses grow, and shows what we can do when we work together," said  Gov. Whitmer in a press release. "Distillers are a growing industry in Michigan, and these bill make it easier for distillers to distribute their products. These bills will make canned mixed spirits more affordable and accessible, creating jobs and helping Michigan small businesses."
Jon O'Connor, co-founder of Long Road Distillers and Michigan Craft Distillers Association president, praised the legislation.
"We thank the Governor and the bi-partisan efforts in both the House and Senate for recognizing the importance of the craft distilling industry in Michigan as well as the need to make these changes which create new opportunities to get products to market," O'Connor told The Detroit News. "We believe this is the beginning of continued and expanded support for future efforts related to enhancing opportunities for Michigan Small Distillers."