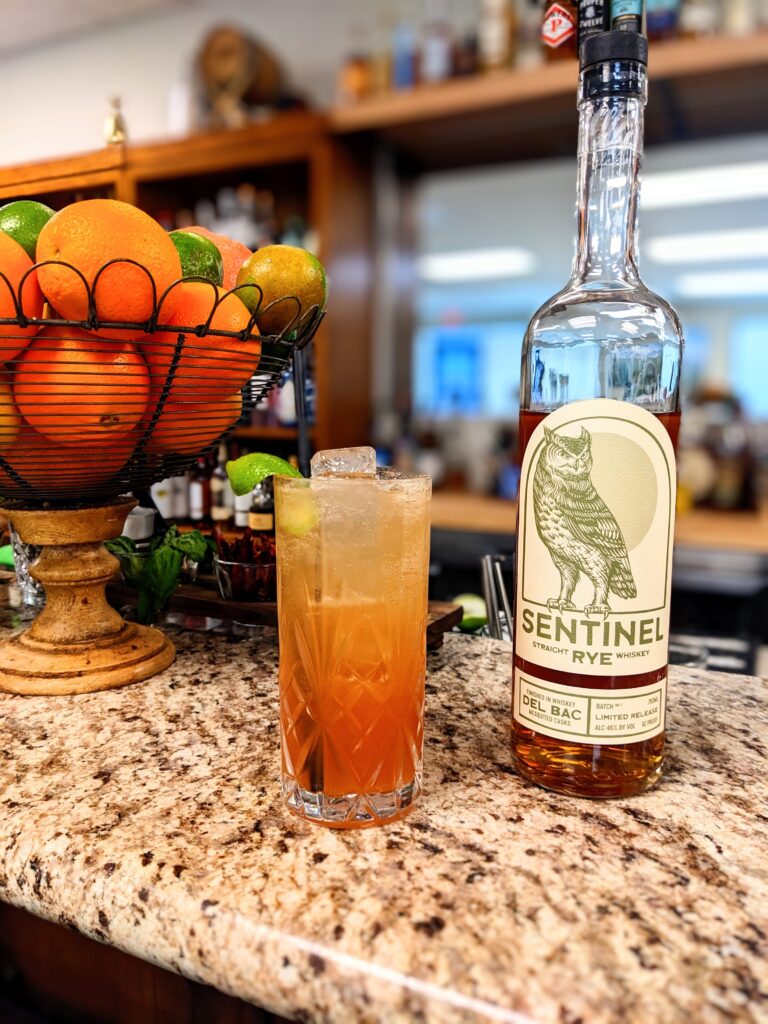 Whiskey Del Bac in Tucson, Arizona, is known for its single malts, but the producer wanted to try its hand at giving rye whiskey its signature Southwestern twist. Thus was born Sentinel, a blend of sourced ryes that Del Bac finished in its mesquited casks and then filtered through mesquite charcoal. It serves as the base for this fruit-forward cocktail.
Ingredients
2 ounces Sentinel Straight Rye Whiskey
1/2 ounce real pineapple puree (or fresh pineapple juice)
3/4 ounce real apple puree (or fresh apple juice)
1/2 ounce lime juice
1/2 ounce simple syrup
3 dashes aromatic bitters
Easy Imperial Yuzu Lime Tonic (or any lime flavored soda water like Topo Chico)
Directions
Add all ingredients except the tonic water to a shaker with ice. Short shake to chill. Strain into a highball glass over fresh ice. Top with tonic (or soda water) garnish with a lime twist. Serve with a straw.