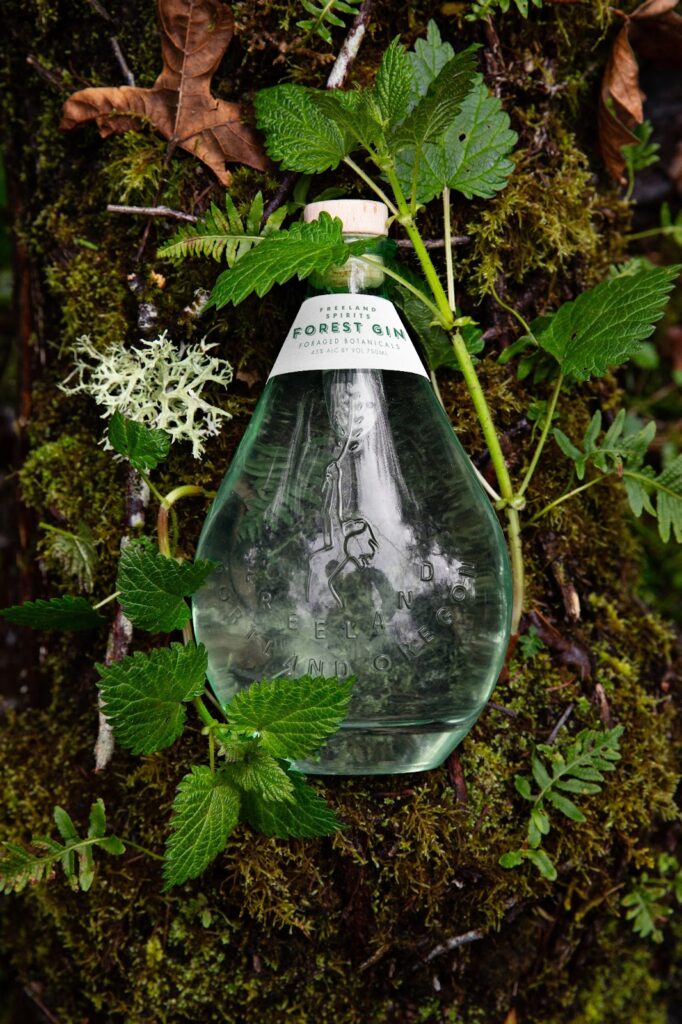 Portland, Oregon-based Freeland Spirits announces the release of Forest Gin, which is now available.
While the brand's blue bottle Gin features the best of Oregon's farm fields, the 90-proof Forest Gin gets its name and inspiration from Forest Park, one of the country's largest urban forest reserves, just five blocks from Freeland's distillery.
All ingredients (e.g. chanterelle mushrooms, douglas fir tips, salal berries and nettle) are gently distilled via rotovap in order to preserve their freshness
Scents of new needles on trees and forest floor transport gin connoisseurs to the spirit's place of origin: a vast, green Oregonian woodland. With hints of floral notes and fresh greenery—complemented by deep notes of earth, berry and fresh rain—Forest Gin offers consumers a taste of summer, year round.