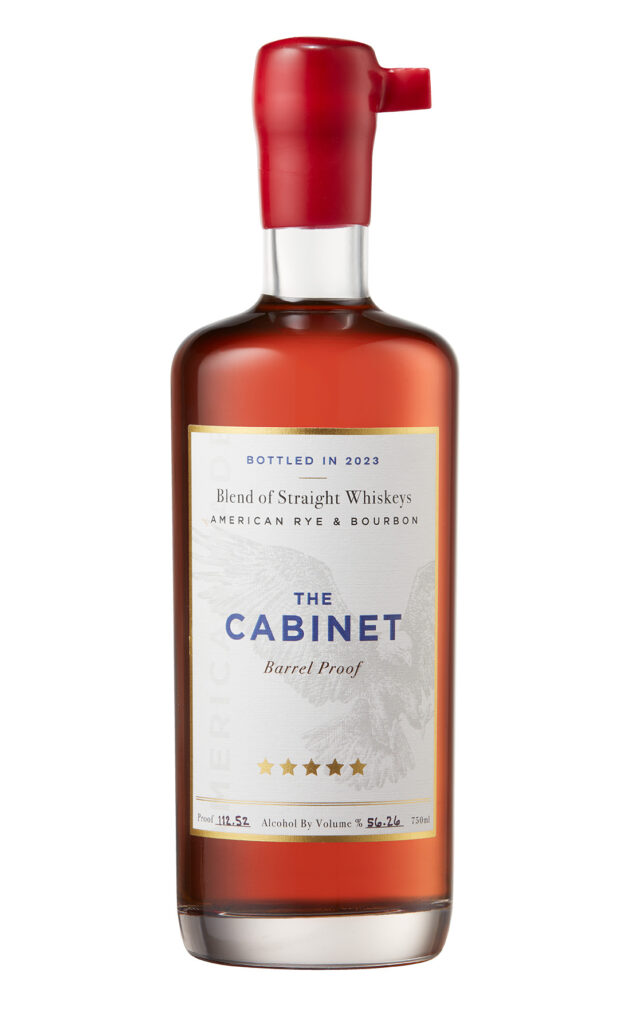 Proof & Wood Ventures has launched The Cabinet, a limited-edition whiskey that showcases the best of its ryes and bourbons. The Cabinet is part of the award-winning DC Collection, including The Senator, awarded the Best American Rye at the 2022 World Whiskies Awards and The Representative, dubbed World's Best Bourbon, also at the 2023 World Whiskies Awards.

The first edition of The Cabinet was released in 2022 exclusively in the Washington, D.C., area.  The 2023 edition is slated for nationwide release, but still with a limited run of only about 600 six-bottle cases.

The blend is a mingling of whiskies aged between five and nine years old.  The barrels included are as follows:

DISTILLATION DATE & MASHBILL
2014 Rye – 95% Rye, 5% Barley
2015 Rye – 95% Rye, 5% Barley
2016 Rye – 95% Rye, 5% Barley
2017 Rye – 95% Rye, 5% Barley
2016 Bourbon – 99% Corn, 1% Barley
2017 Bourbon – 75% Corn, 21% Rye, 4% Barley 
All Distilled in Indiana, entered into new charred oak at 120 proof, aged, blended and bottled in KY.
Blender and Proof & Wood founder, Dave Schmier states, "The Cabinet showcases some intense rye flavors; spices and floral notes waft out of the glass with flavors of dried fruits, nutmeg and mint, complemented by sweetness and full bourbon flavors of vanilla and tobacco.  Rich mouth feel and spice complete the flavor experience. While The Cabinet, a blend of bourbon and rye, is geared for the rye drinker, it pairs well with a cigar and contemplative thoughts."
The Cabinet has a suggested retail price of $124.99 per 750ml and will soon be found on the shelves in over 30 states around the country.